Thanks for investing in Clipman
- please see the quick message below for best possible results.
SHORTCUT Your Results With
Clipman's Advanced AI Engine
That AUTOMATICALLY Scales Your
Campaigns FOR YOU
SHORTCUT Your
Results With
Clipman's Advanced
AI Engine That
AUTOMATICALLY Scales
Your Campaigns
FOR YOU
YES! UPGRADE MY ACCOUNT NOW
Unlock 70+ Extra HIGH-CONVERTING
Video Templates
INSTANTLY!
EFFORTLESSLY
increase sales with Smart AI that optimizes your funnel from A-Z
Maximize your conversions
with the latest WINNING templates synced to your account
every month!
Let built-in machine learning tech
scale your profits
MAXIMIZE your traffic, leads & sales with
UNLIMITED videos!
SKYROCKET your client income
with ALL features coming with FULL agency rights
Hey, it's Brad & Raul here to welcome you to Clipman.
You'll LOVE how easy this brand-new technology makes video creation…
But let's face it - you're here because you want to SELL MORE with video.
Right now, you can create the highest-converting videos faster & easier than ever before possible, with Clipman's built-in automation features.
Now you can use similar automation technology to MAXIMIZE profits from every single video you release.
Without split-testing.
Without creating multiple videos per campaign.
Without - even - lifting your finger.
Because now you can unlock a suite of automation tools that drive more sales and AUTOMATICALLY scale your campaigns using advanced machine learning technology.
Taking you from video creator… to video SALES machine.
Case Study Proof: How Clipman's Advanced Machine Learning Scales Profits
How we earned over $10K extra in a month just by using our Clipman Scaling App.
Step 1
We created multiple videos with Clipman and 2 of them turned out be very profitable.
Step 2
I connected my Facebook account to Clipman Scaling and literally clicked 1 button to activate it. That's it.
"I don't have to change or tweak anything. Now, the only thing I do is come to the Scaling App every day to see how much more money I have made 😄 I don't even want to think how much money I've left on the table by not scaling my ads correctly before. This is honestly the easiest $10K I've made."
$9,062 EXTRA Earnings Using Clipman's Scaling Engine
Muhoov was running 3 different ad sets, making about $287 in total daily revenue.
After clicking the 1-click scale button inside Clipman Scaling, the revenue of the two profitable ad sets grew to $554 within just a week. As the third ad set was not performing as well as the other 2, it remained unaffected.
Total Extra Revenue thanks to Scaling: $9,062
Welcome to
AI ULTIMATE EDITION
3 Powerful Tools INCLUDING Advanced Machine Learning EXPLODE Your Video Ad ROI
Unlock 70+ Extra HIGH-CONVERTING Video Templates!
Get The NEWEST & HIGHEST-CONVERTING Templates Added Directly into Your Account EVERY Month!
Smart AI "Brain" That Helps You Create the PERFECT Video Ad Funnel For MORE Sales
Machine-Learning Engine That Scales Your Campaigns Automatically
The ULTIMATE 3-in-1 Package That GROWS Your Sales As You Use It!
So how exactly does Clipman AI Ultimate Edition take your profits to the next level?
With a 3-level approach for the ultimate in video results:
#1
Brand New Top-Converting Templates
Every Month
Sell More With The LATEST, Proven-To-Convert Designs.
GET TOP-CONVERTING VIDEO TEMPLATES SYNCED AUTOMATICALLY INTO YOUR ACCOUNT EVERY MONTH
Being on the CUTTING EDGE of video marketing is essential to your sales.
Today's audiences are 'ad-blind' and have an average attention span of less than 8 seconds.
If they've seen something once, they'll quickly scroll past it when they see it again.
That's why you NEED brand-new, never-before-seen video templates…
To keep your campaigns fresh & to get the highest-possible clicks through to your offers.
So Clipman AI Ultimate Edition delivers you the hottest templates…
EVERY. SINGLE. MONTH.
We have a dedicated team whose ONLY job is to research the top-converting AND most profitable video ads across the internet every month…
Then our professional designers turn these into customizable templates
ready for YOU to use.
Giving YOU video assets based on what's working RIGHT NOW… so your ads drive the most traffic,
clicks & sales. Today, tomorrow, next month and next year!
PLUS
Clipman AI Ultimate Edition INSTANTLY Gives You
OVER 70+ STUNNING EXTRA VIDEO TEMPLATES RIGHT NOW!
Why these 70? Simple.
These templates are built from ads PROVEN to maximize traffic, clicks & sales across multiple niches.
So when you need big, fast wins in any market for ANY product...
WITHOUT the hassles of testing different ads...
These 'go-to' templates deliver the goods as they're PROVEN to outperform at every level.
#2
Your VIRTUAL FB Ads Consultant Maximizes Funnel Sales
This "always-on" smart engine syncs straight to your Facebook ads account, analyzes ad performance, then gives STEP-BY-STEP tweaks to maximize your sales.
That's right.
AdBrain analyzes your upsells, cross sells and maximizes order values per customer… WITHOUT any effort from you.
Just connect your Facebook account to instantly see:
Top-performing products in your funnel & how to scale them
Any under-performing products that can be optimized
PRECISE weak points & how to improve them to maximize traffic & click-through rates - RISK FREE
EXACT steps to boost conversions, increase ROI, minimize cart abandonment & more…
1
Adbrain diagnoses your funnel vs. Industry standards
2
Adbrain breaks down your funnel metrics visually so you can see bottle necks
3
Adbrain generates a simple checklist of expert recommendations for you to optimise your funnel
AdBrain analyses your ad data, then compares it to industry averages to automatically determine profit-opportunities...
Then shows you step-by-step EXACTLY how to make simple changes that drive real results.
WITHOUT the thousands of dollars you'd pay for Facebook ad experts
WITHOUT the time you'd wait for a 'human' to do the research manually
WITHOUT the headaches you'd experience doing this by yourself
You get instant, on-the-fly and CONSTANTLY updated feedback based on hard data to maximize your conversions!
#3
Triple Your Revenue In Just a Few Days
The difference between a video ad that is performing 'okay' versus one that is straight 'KILLING IT'?
SCALING.
Turn video promo ads doing small numbers into your most profitable campaigns ever
…with the secret sauce inside Clipman.
Here Are Just Some Results We've Seen Since Using Clipman Scaling:
Here's How It All Comes Together With
Create Multiple Videos Simultaneously Using Lightning-Fast Video Engine
Sync Multiple Videos Into Facebook Ads Directly Inside Clipman
Scaling Engine Takes Over & Scales Video For Profit
The INCLUDED Clipman Scaling feature automates your growth predictably, and without risk.
This powerful feature works as your own Facebook ads expert, monitoring your ads 24/7.
It uses machine learning to uncover the most profitable strategies for scaling your Facebook ads…
Then with cutting edge AI, AUTOMATICALLY scales your Facebook ads FOR YOU… based on real sales data… for RISK-FREE growth!
Never worry about these DAILY headaches again…
Logging into Facebook Ads Manager HOURLY only to be confused by results
Nervously fiddling with budgets, targeting and ad sets
Spending DAYS researching the best route to sales
Clipman's built-in AI scaling feature knows what to do in EVERY single situation to make you more sales… and will handle it all for you without you ever having to log into the Ads Manager!
Clipman AI Ultimate Edition Automates Video Ad Performance, Boosts Your Funnel Sales AND Automates Scaling of Campaigns… With The LATEST In AI Technology.
Your Access Includes…
70+ Extra High-Converting Templates Delivered INSTANTLY -
Continue to maximize your conversions with this massive selection of proven-to-convert templates.
+
Exclusive NEW Templates Every Month -
Run unique video promos based on top-performing ads, to maximize your traffic & sales.
+
AdBrain -
Generate MORE sales from every video as our AI 'brain' guides you to the PERFECT funnel.
+
Clipman Scaling System -
Scale your profits with rock-solid AI technology built on real data behind $10m in sales and thousands of profitable ads.
You can see the MASSIVE VALUE you get with these resources in your toolbox. And not just today, but every day.
As a valued Clipman customer, you're getting access to Clipman AI Ultimate Edition for a fraction of its true value.
Don't worry, becoming a Template Club member, getting access to AdBrain and even our scaling system won't cost you $595/Month.
You've seen the proof on this page. It works. You're unlocking the very latest AI and machine learning tech to automate the growth of YOUR business.
As a new Clipman customer, we're inviting you to this MUST-HAVE upgrade for an incredibly low cost.
This is a limited offer and we reserve the right to close it at any time...
So join Clipman's
AI Ultimate Edition NOW
(at a significant discount)
Get It Today for Just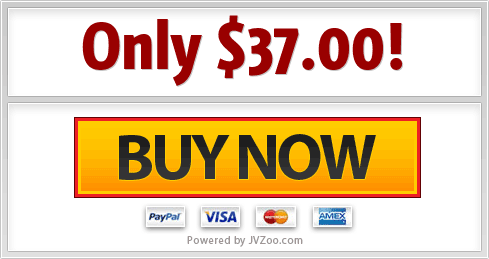 No thanks, I'm not interested in instantly doubling my template library, new templates every month, my own AI guide and automated scaling..
All Benefits. No Strings.
You'll love how Clipman AI Ultimate Edition will maximize your profits... while automating all the heavy lifting.
Brand new top-converting video templates every month to FUTURE-PROOF your marketing.
The exclusive AdBrain & Clipman Scaling systems... advanced AI that works 24/7 to increase sales & scale your profits.
NOT to mention the 70 premium templates you get INSTANTLY with your access.
Just ONE template or ONE suggestion from AdBrain can easily cover your tiny monthly fee 5 or 10X over...
We're 100% confident you'll make a massive ROI with this, month after month.
But if for any reason you decide it's not for you, there are no strings or contracts. You can cancel anytime.
Even keep the templates you've paid for... but of course you'll lose the invaluable AdBrain & Clipman Scaling systems.
All the benefits with nothing to lose make this is an EASY decision!
This

Exlusive Offer

is ONLY
Available On This Page...
Here's Why.
Our accountants told us we were crazy to offer these features for such a low price. The cost just to MAINTAIN Clipman AI Ultimate Edition is just barely offset by the price we're asking.
This is stuff only enterprise software companies usually offer for THOUSANDS per month.
Many 'template club' packages sell for a monthly fee.
For the same price you're probably already paying, you get 2 EXTRA AI tools thrown into the mix to help you make more sales from video.
So with that in mind, we wanted to take it a step further and reward you as a founding member.
That's why we are ONLY offering it at this heavily discounted price for this launch period.
Not $97/month.
ONLY $37/MONTH
But fair warning…
Move away from this page and you won't see this offer again. I can only offer you this deal ONCE. Now, when we open this to the public, they'll pay $97 per month.
Click Below to Secure Your Spot!
YES! UPGRADE MY ACCOUNT NOW
Still wrestling with the price a bit?
Apart from making MORE sales with the PERFECT funnels, 70+ NEW templates, safeguarding your video income with the LATEST in converting videos added to your account each month, earning EXTRA money with Clipman Scaling and a whole lot more...
Think about it this way.
When it all comes down to it.
For the templates ALONE, you're ONLY paying...
$0.52 PER TEMPLATE
…and that's excluding the ones we'll be adding to your account automatically every single month and the two-additional income-boosting modules AdBrain and Clipman Scaling.
Secure your HUGE discount below. When you leave this page this offer might not be available.
Yes, I Want To Join
Clipman AI Ultimate Edition!
Please Upgrade My Order.