Wait! I have one FINAL thing to show you…
Wait! I have one FINAL thing to show you…
Discover the Million-Dollar Funnel Secrets From 'Underground' Video Ad Master
Exclusive training from leading video ad expert (who has sold millions worth of products online) reveals how you can 10X your video ad profits... with just THREE little-known secrets.
YES! UPGRADE ME
TO VIDEO AD SECRETS
SHOW ME THE RIGHT WAY TO MAKE SALES USING VIDEO ADS
Before you go we have ONE final
special offer we're ONLY making
available
right now on this
very page...
As an official Clipman member you now have access to
the most advanced video ad engine
around.
As a final thank you for getting inside Clipman:AI Edition, we're showing you how to take each and every video you create and turn it into a profitable video ad funnel that makes you thousands of dollars every month
Think about it... That's the ONE thing holding back 99% of video marketers
They don't have a blueprint to follow to turn their videos into sales.
...more important –what'sworking RIGHT NOW.
So you might be thinking - this sounds GREAT but who is hosting the training?
What proof do they have? Are they qualified?
We get it... You want someone who is in the trenches day in and
day out and who knows what's working RIGHT NOW.
Here at Clipman, we like to make a habit of getting to know the guys and gals at the top of their game online.
Meet the video
ad funnel MASTER
His name is John Hutchison.
I doubt you've heard of him.
He's one of those blokes who likes to keep a low profile.
John's NOT one of those guru types who prances round
on stage.
Nope.
You'll normally find him face down in a computer somewhere
around the world… doing what he does best.
Building high-converting marketing funnels that make him
and his clients MILLIONS every year.
His credentials? Only the best.
Here's why we begged John to provide the training for you as a new Clipman member (…and we really had to twist his arm for this because he usually charges $15,000 per month for coaching).
Part of the "Clickfunnels 2comma club"
(Having sold over $1 million dollars using clickfunnels).
He runs multiple 7 figure Shopify stores. Stores that are some of the top-selling stores on the entire shopify platform.
John's been in the 'funnel game' for well over a decade now. Which means he's seen everything… tested everything…and he's got the scars to prove it!
But seriously, John is a renowned master at building funnels that flood businesses with leads, sales and PROFITS.
Why am I sharing this with you?
Easy.
He's put together an…
Exclusive training

that reveals how you can build-out video ad funnels that

convert like CRAZY

& how you can set them up to run 24/7 for you without being involved!

What you're about to learn has ALREADY revolutionised hundreds
of his students and your turn is next!

Together his students have generated over 100 MILLION dollars in revenue.

That's a HUGE number, and may sound like all hype,
but it's NOT. What he teaches works.
Take a listen to what some of his students are saying about his training.
Just a handful of results
these students are getting with
John's Strategies
And Now it's YOUR turn!
Introducing
Video Ad Funnel Secrets
'Immersion Workshop Masterclass'
Discover How-To Create and Scale Video Ads and Video Ad Funnels
To Maximize Conversions and Profits!
In this 4 week 'Fast Track Immersion Workshop' with John you'll discover the exact Video Ad Funnel System that delivers much higher conversion rates, and that acquires customers and that maximizes Profits!
In video ad secrets you'll discover everything you need to begin
creating video ad funnels that pull in monster profits month after month.
And for today only you can grab access to this exclusive
Clipman FULL 4 week training workshop for less than HALF price.
John almost never offers this training as a stand-alone product and
when he does you'll pay a minimum of $1,997. So at $197 that's a bargain in my book.
Imagine a few videos running as funnels bringing in sales daily...And being able to replicate and grow that month by month.
This is really going to help you to shortcut your success with video ads and stop you from wasting unnecessary money on ads WITHOUT worrying if they will convert or not.
We're GIVING You Proven Strategies...
Especially when you consider one solid video ad campaign could hand you thousands of dollars...
...and pay for your video ad secrets fee in one shot...
…$1997 is a bargain price when you consider what's on offer here.
But I'm going to make this a no-brainer for you.
So today...through this message only... you can get on the 4 week video ad
funnel secrets masterclass workshop for a fraction of what people normally pay.
You won't pay $497.
You won't pay $297.
Grab video ad secrets today
AI Ultimate Edition NOW
and all you'll pay is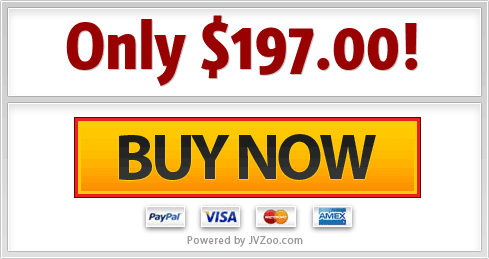 No thank you, I already know how to use video ads to make sales effectively.
"...The direction you need..."
The Video Ad Secrets training will give you the direction you need to sell anything with video online
And if you've never had a profitable campaign...
If you've never even sold a product before, then you need this direction, and you need it right now.
We will give you EVERYTHING you need to create your first profitable video sale and scale it to another level.
Don't let this deal slip through the net.
Of course, even after you sign up, you'll STILL have a full 30 days to try everything out, and see if Clipman is right for you.
If you decide you don't like it during this time, for any reason at all,
we'll refund your entire payment. Either way, I'll be in touch shortly
to get you started on your Clipman membership...
Video Ads Secrets Course
Part 1
Reverse Engineering 101 Video Ads Anatomy 101
Part 2
Video Ads Explained Video Ads Funnel
Part 3
Advanced Tracking Google Analytics FB LIVE Video Secrets
Part 4
Rapid Scaling Secrets eCom Millionaire
Earnings disclaimer
Earnings Disclaimer: While we make every effort to ensure that we accurately represent all the products and services reviewed on this website and their potential for income, it should be noted that earnings and income statements made by Clipman.comand its advertisers / sponsors are estimates only of what we think you can possibly earn. There is no guarantee that you will make these levels of income and you accept the risk that the earnings and income statements differ by individual.
As with any business, your results may vary, and will be based on your individual capacity, business experience, expertise, and level of desire. There are no guarantees concerning the level of success you may experience. The testimonials and examples used are exceptional results, which do not apply to the average purchaser, and are not intended to represent or guarantee that anyone will achieve the same or similar results. Each individual's success depends on his or her background, dedication, desire and motivation.
There is no assurance that examples of past earnings can be duplicated in the future. We cannot guarantee your future results and/or success. There are some unknown risks in business and on the internet that we cannot foresee which could reduce results you experience. We are not responsible for your actions.
The use of our information, products and services should be based on your own due diligence and you agree that Clipman.comand the advertisers / sponsors of this website are not liable for any success or failure of your business that is directly or indirectly related to the purchase and use of our information, products and services reviewed or advertised on this website.